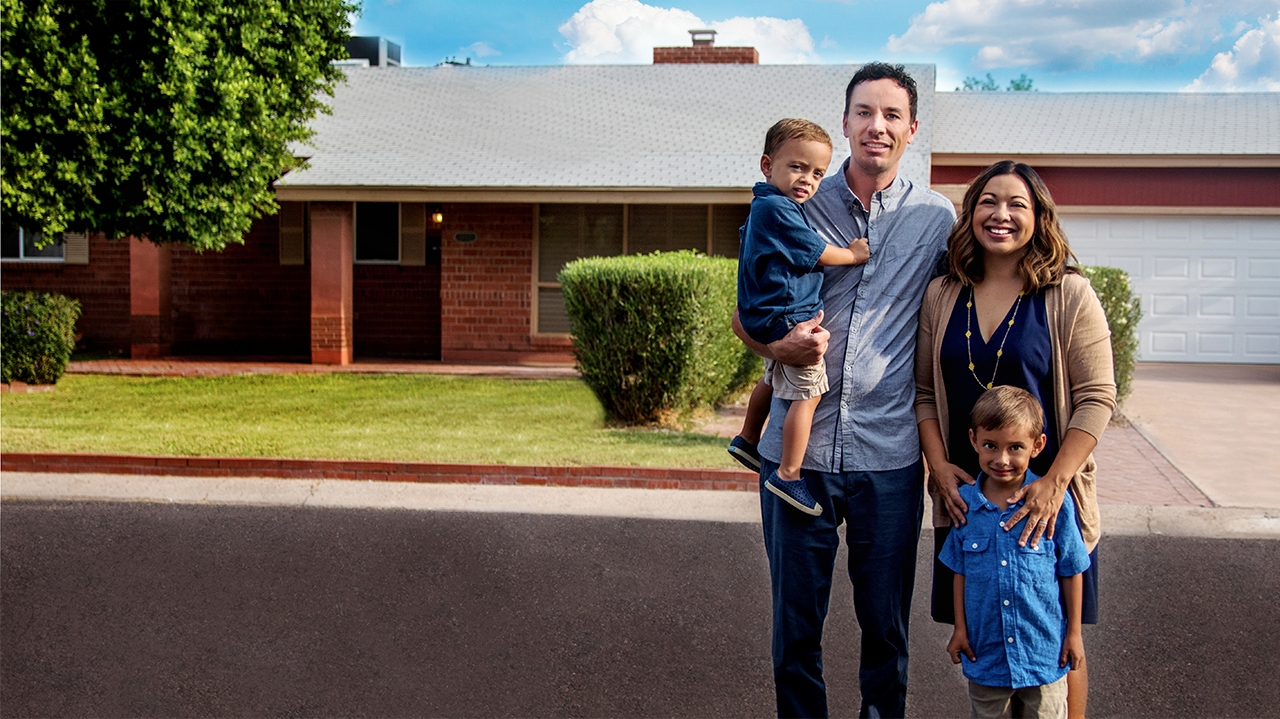 Homebuyer
Assistance
The American Dream is within reach
About the Home in Five Advantage Program
The Home in Five Advantage program helps low and moderate-income individuals and families buy a home in Maricopa County.

Qualified homebuyers receive up to 6 percent assistance for down payment and closing costs, plus a loan with a competitive interest rate.
Borrowers Get up to 6%. Eligible Individuals Get 1% More
Additional Assistance to Eligible Individuals & Neighborhoods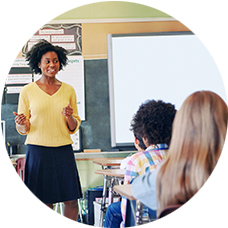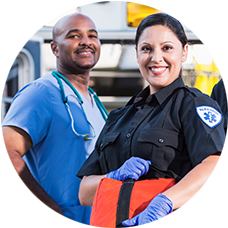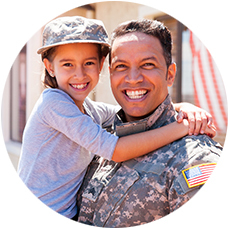 An additional 1% assistance is available to K-12 teachers, first responders, U.S. military personnel,veterans, and income qualified individuals who earn up to $49,500 annually. To increase homeownership in low-income neighborhoods, homebuyers in qualified neighborhoods will receive an additional 0.5% assistance through our BOOST program. Ask you lender if you qualify.
How To Qualify
Borrowers
Minimum FICO credit score of 640
Annual income up to $138,600
Debt to Income ratio up to 50%
Occupy the home as principal
residence within 60 days of closing
Complete Homebuyer education
Homes
Located in Maricopa County
A new purchase (no refinancing)
New or existing houses,
condominiums, or townhouses
Purchase price is not limited
Get Started
Your first step is to find an approved lender. Participating lenders help homebuyers identify the mortgage loan that is best for each income and situation.
Required Homebuyer Education
Complete an 8-hour homebuyer education course through an Arizona-based HUD Approved Housing Counseling Agency, including limited online courses.

Homebuyers must obtain a certificate of completion and present it to their lender.
Meet a Homebuyer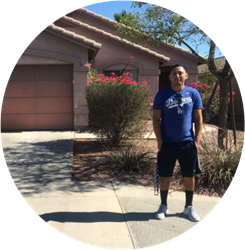 "The entire process of buying a home through Home in Five Advantage was very smooth and easy. I just needed to take a class to meet the requirements. I think everyone should take advantage of this!"
- Edgar, recent homebuyer, Litchfield Park