After locking a loan, a lender may need to locate the commitment letter if it was not previously printed and/or if the loan amount changes.
Below is detailed information and screenshots provided by Lakeview Loan Servicing to guide lenders on locating the commitment letter.


Step 1 - To locate the commitment letter, a lender needs to go into the loan itself in the 6033 Bayview/Lakeview Closed Loan bucket and retrieve it.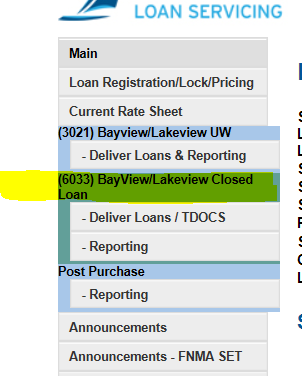 Step 2 - Under File Name, select the Commitment Letter PDF document.





If you have further questions, please contact Lakeview at 855-253-8439, option 3.